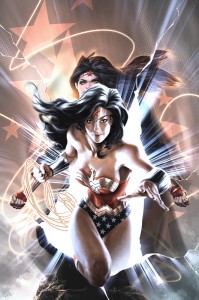 Entertainment Weekly has confirmed that NBC has indeed passed on the Wonder Woman project. For those reading who might not be familiar with television, it means that it's unlikely WW will ever air.
The project has had a mixed reaction every time more information about it would come out. While we do want Wonder Woman back on television, it sounds like a lot of changes need to be made, and it could have been an expensive disaster. This news is unfortunate, but maybe it means an even better Wonder Woman project will come later.
More thoughts and news to come later. A certain TV series finale is keeping me a bit busy at the moment….