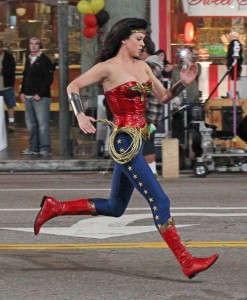 Very preliminary news coming in…
TVByTheNumbers is reporting that they have heard Wonder Woman has been picked up for a series order by NBC, with timeslot information surely to be announced Monday if it's true.
They are reporting that Law & Order: LA is canceled.
We will post updates as soon as more information is available and confirmation has come from more sources, if this turns out to be true.